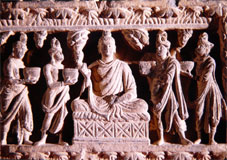 Carlo Alberto Pinelli was born in Turin on the same day, month and year of the present Dalai Lama (06 July 1935). He received a degree in Letters and the History of the Art of India and Central Asia from Rome's "La Sapienza" University. Son of playwright and screenwriter Tullio Pinelli, and married to Anna Giolitti, in his youth he took part in archaeological surveys and excavations in Turkey, Afghanistan and Pakistan under the guidance of Professors Giuseppe Tucci and Salvatore Puglisi...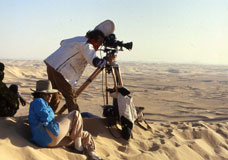 A documentary filmmaker concerned with ethno-anthropological and socio-cultural themes, Pinelli has shot over 120 documentaries around the world, predominantly for Italian State Television (RAI), but also for foreign broadcasting companies and private producers.
Pinelli teaches Documentary Filmmaking and History and Practice of Filmmaking Techniques in the Faculty of Communication Sciences of the Suor Orsola Benincasa University in Naples...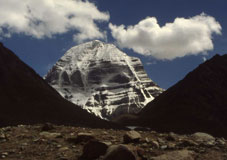 From adolescence on Carlo Alberto Pinelli nurtured a deep enthusiasm for light athletics. In his upper secondary school years, he won the Lazio provincial student championship in the high jump, and later took the prize for the long jump (FIDAL) spanning a length of 6.80-metres.
An "academic" mountaineer (CAAI) and mountaineering instructor, Pinelli has long been director of the "Paolo Consiglio" mountaineering school of the Roman Alpine Club section...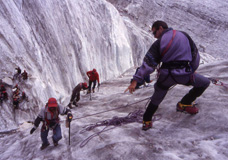 Pinelli is one of the founders of the International Mountain Wilderness Association, of which he has for 14 years been General Coordinator, and of which he is now one of 23 international Guarantors and Head of the Asian Desk. He has been a member of the national board of WWF Italia for 12 years, and in 2012 accepted the three-year post of President of Mountain Wilderness Italia.